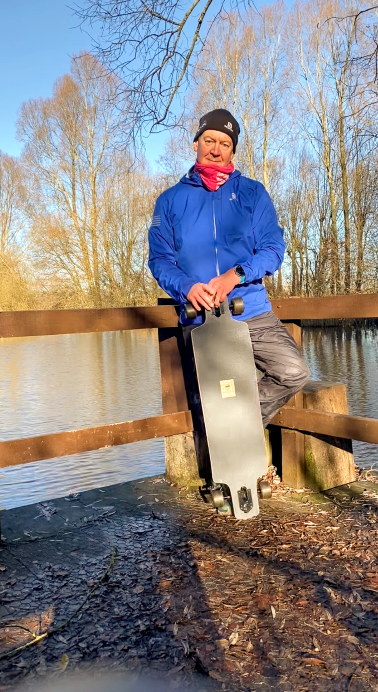 I am an Author, Documentary Photographer and Trail Runner based in Gloucestershire, UK. I've been fortunate enough to undertake some epic solo expeditions including running 525 miles from the Atlantic to the Med across the Spanish Pyrenes (the subject of my latest book "Moving Mountains"), traversing Italy in just seven days and a hectic, 300 mile dash along the Camino de Santiago. I've taken part in some iconic trail races including the Salomon Skyline Ring of Steall, the Riano Trail Run and the Ultra Trail Sierra Nevada. I'm also one the few people to have completed the eight marathon challenge (eight marathons in eight countries in eight days) all self supported and driving myself between each one.
If all this sounds a bit boastful and far-fetched (that's why people write bios in the third person by the way!) I'm actually a very ordinary person that chooses to do extraordinary things and I believe sincerely that option is available to you too. Just ten years ago, in my mid fifties, I was clinically obese, riddled with arthritis and often walking with a stick. I've appeared on the BBC, podcasts and in print to talk about my road to recovery and my adventures. I hope I do it with candour, humour and in a self-effacing and inspiring way. (Another way of saying I'm available for corporate gigs, schools, clubs, bar mitzvas, weddings etc!)
Get in touch if you want to talk about collaborations, interviews, articles, pictures or indeed just to talk through your plans for your latest adventure.
You can also head over to the Shop for signed copies of 'Moving Mountains', photographic prints, e-zines and more.